Payment Notice
Final Payment Notice for those Members who do not pay Cost of Land yet. Pay Now at Old Rate Rs.6,000/- per Sq. Yard upto 25-Dec-2019.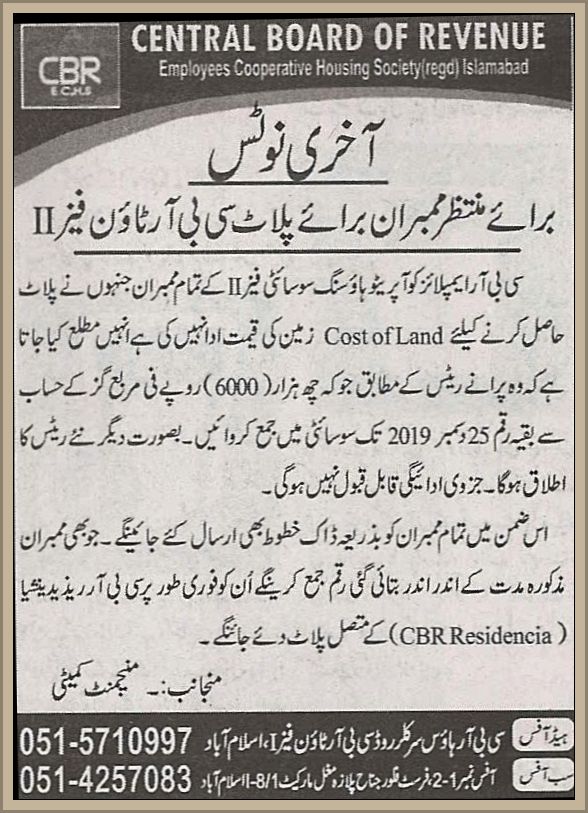 Overseas Block
The Launch of Overseas Block is immediately stopped as directed by The ICT Department. For any query please contact the CBR Office.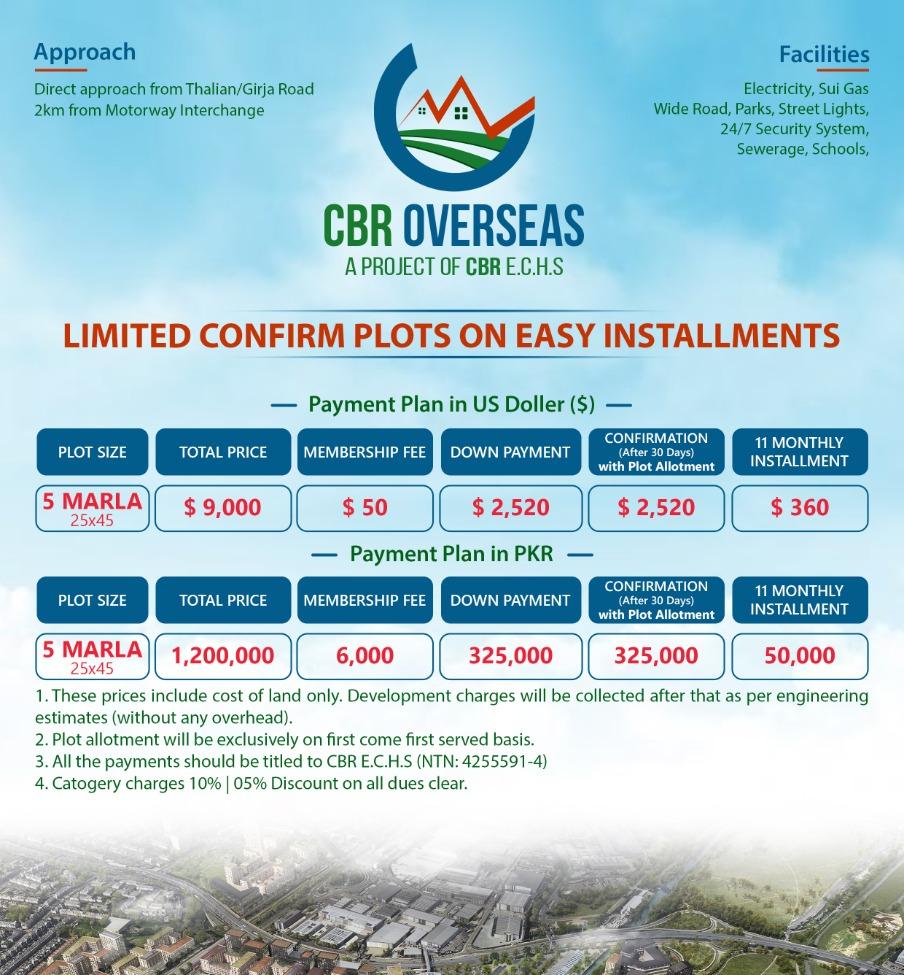 Auction of Flat Site & Commercial Plots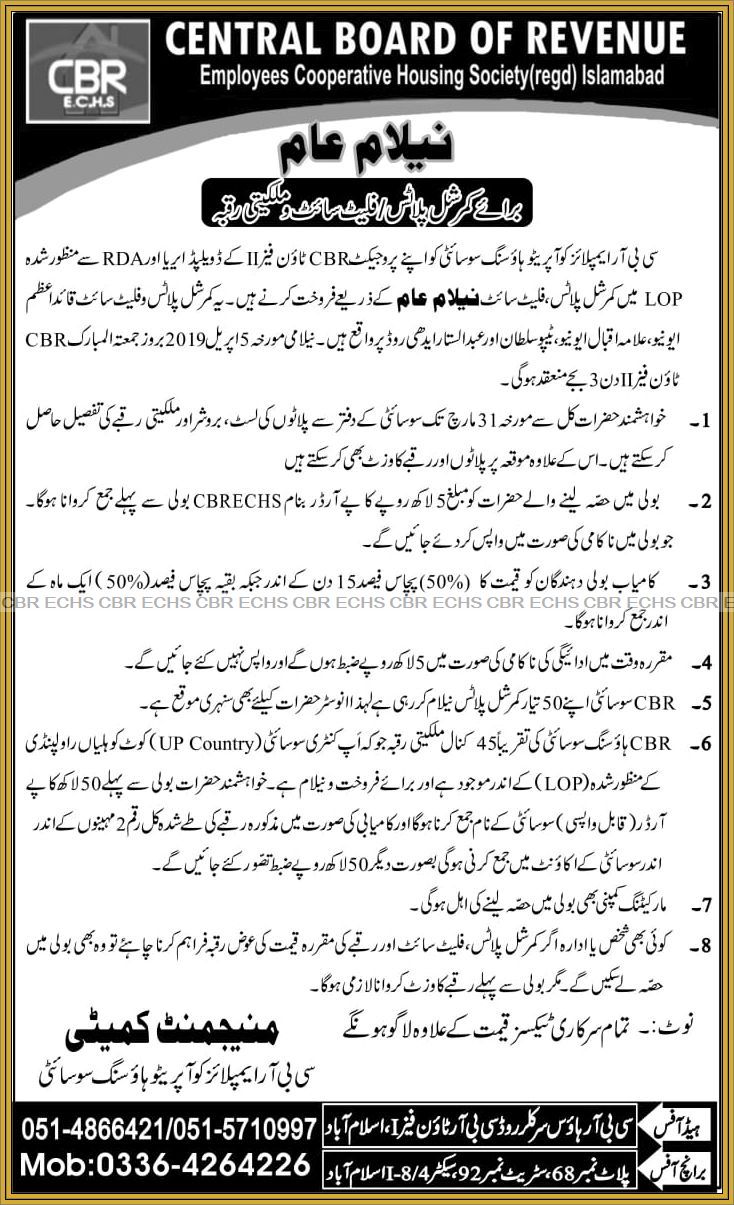 Final Payment Notice for Phase-II Members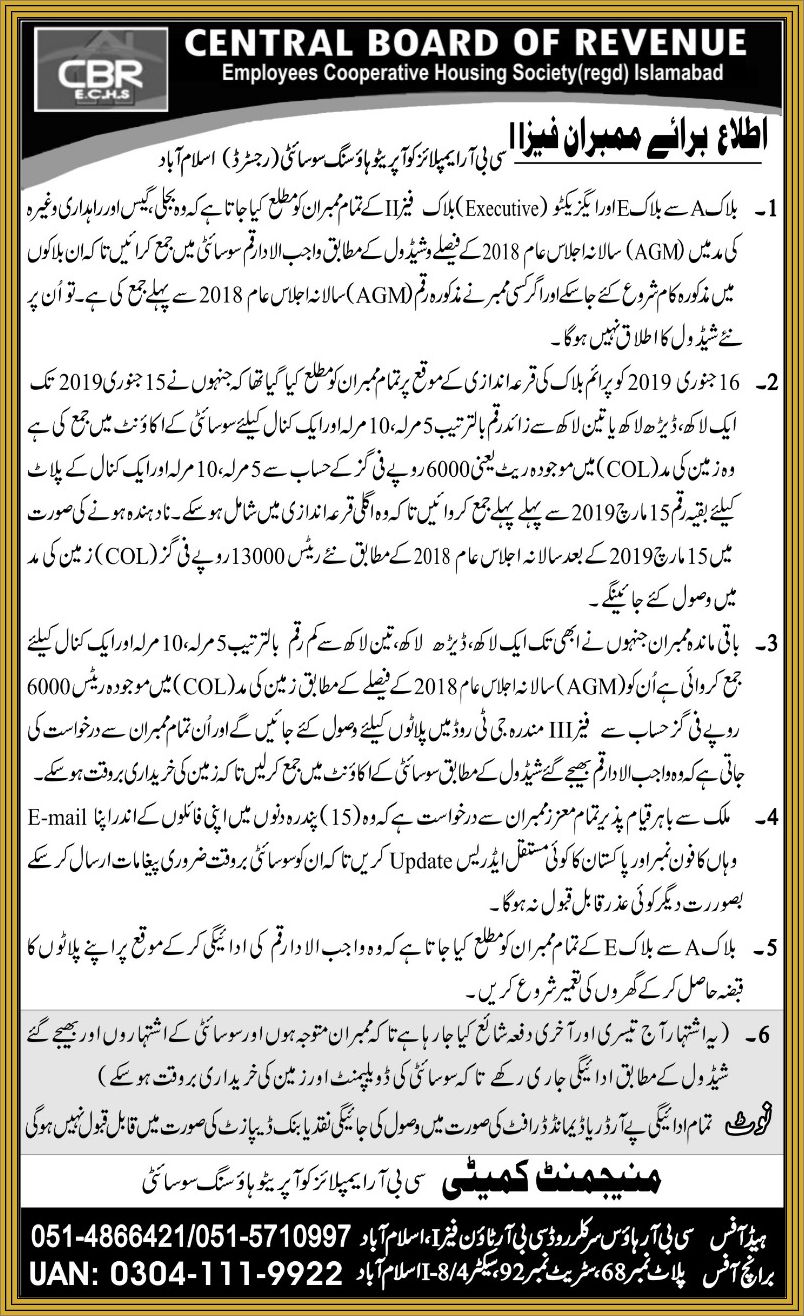 New Payment Schedule for Residencia Block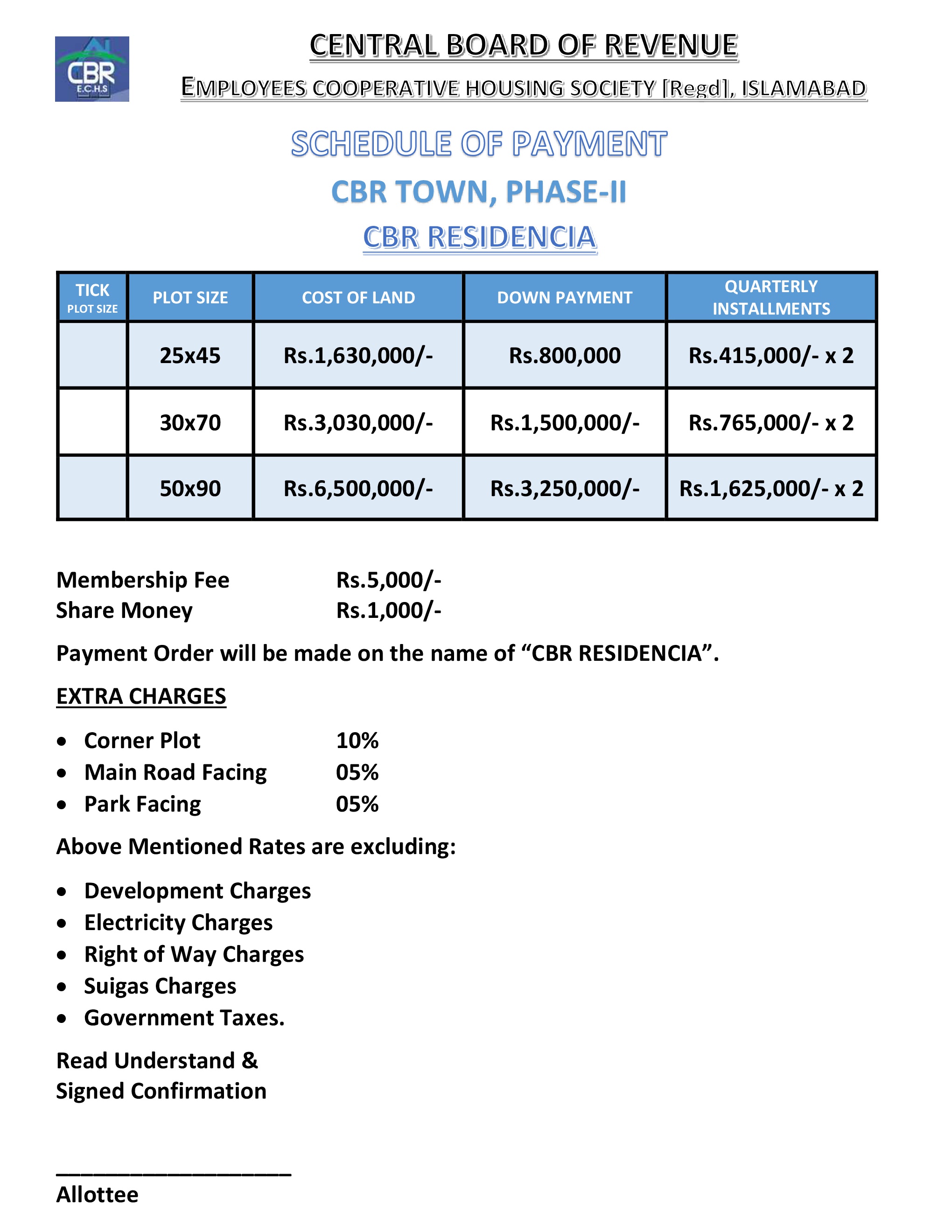 Payment Notice for Phase-II Members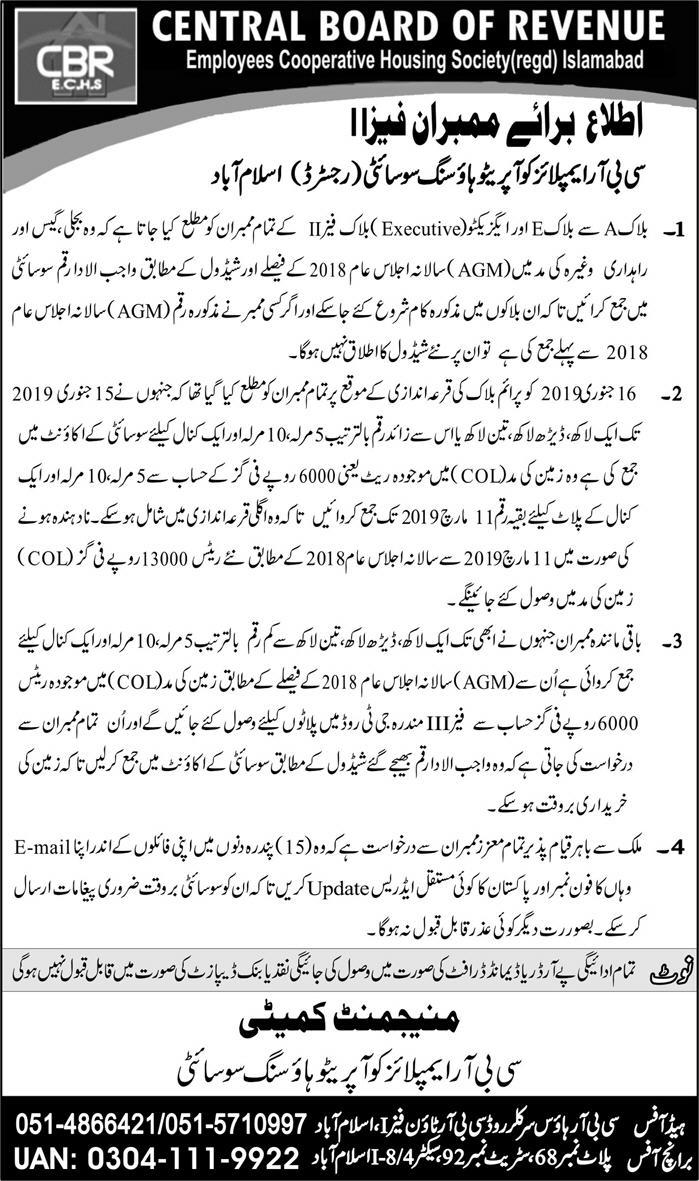 Last Payment Schedule Before Balloting 2019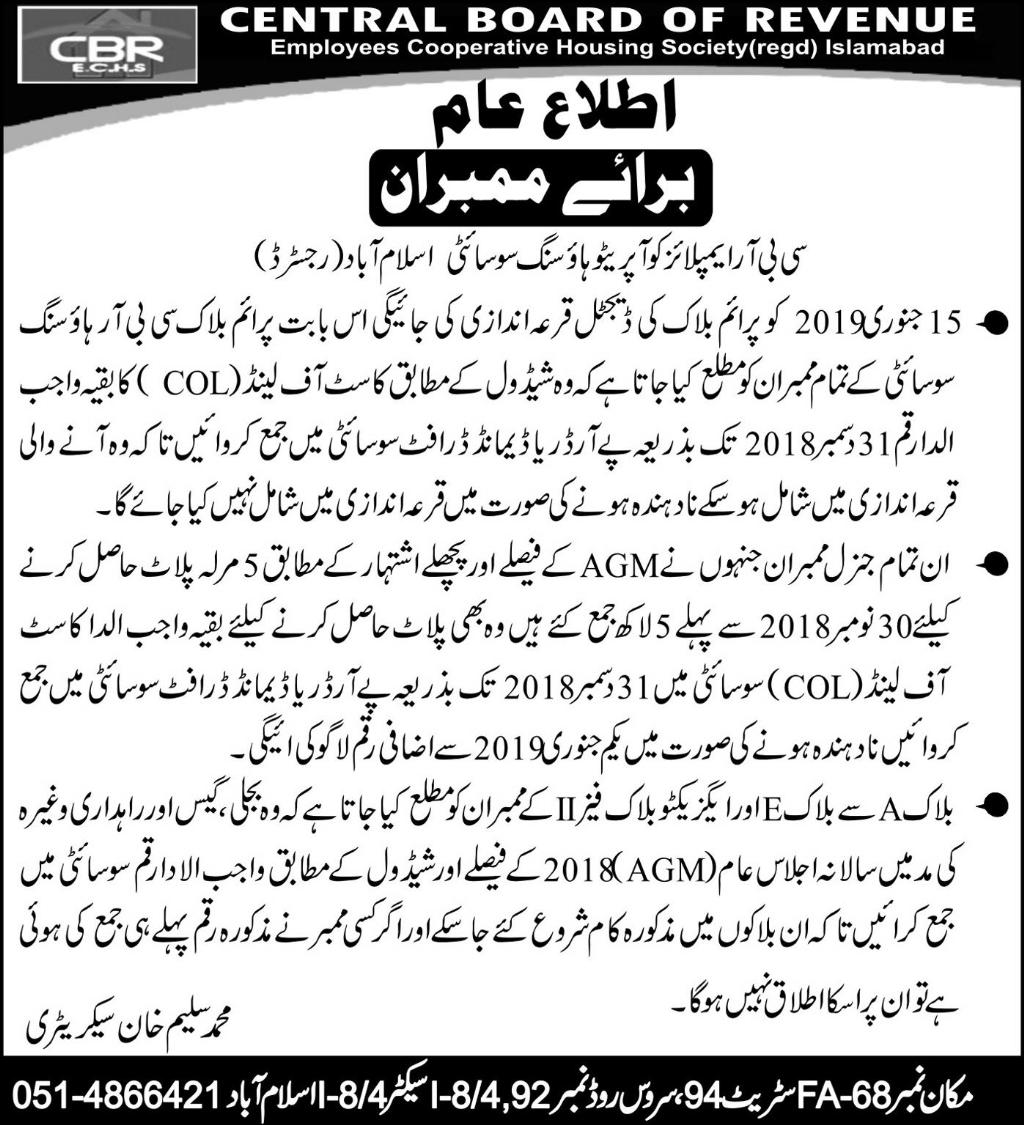 Last Payment Schedule on Old Rates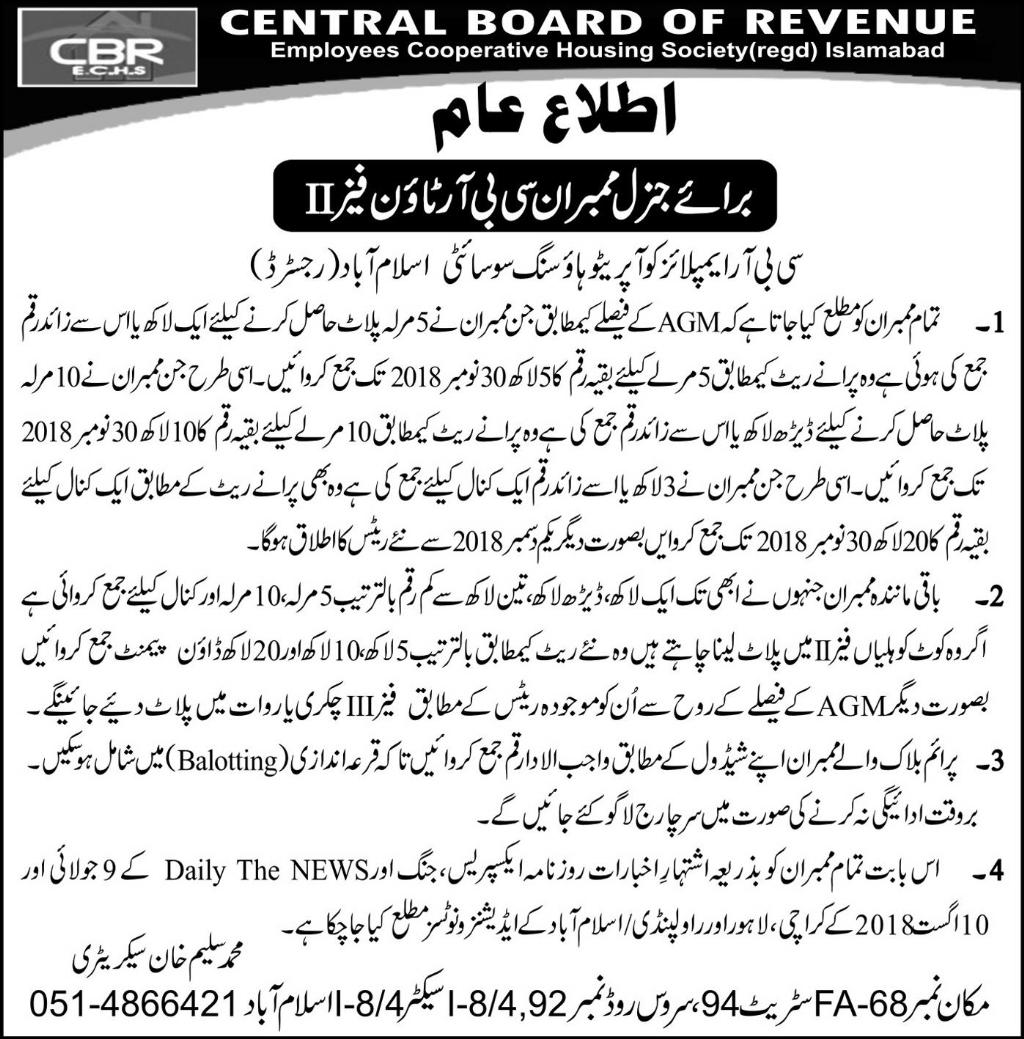 Final Notice for Pending Dues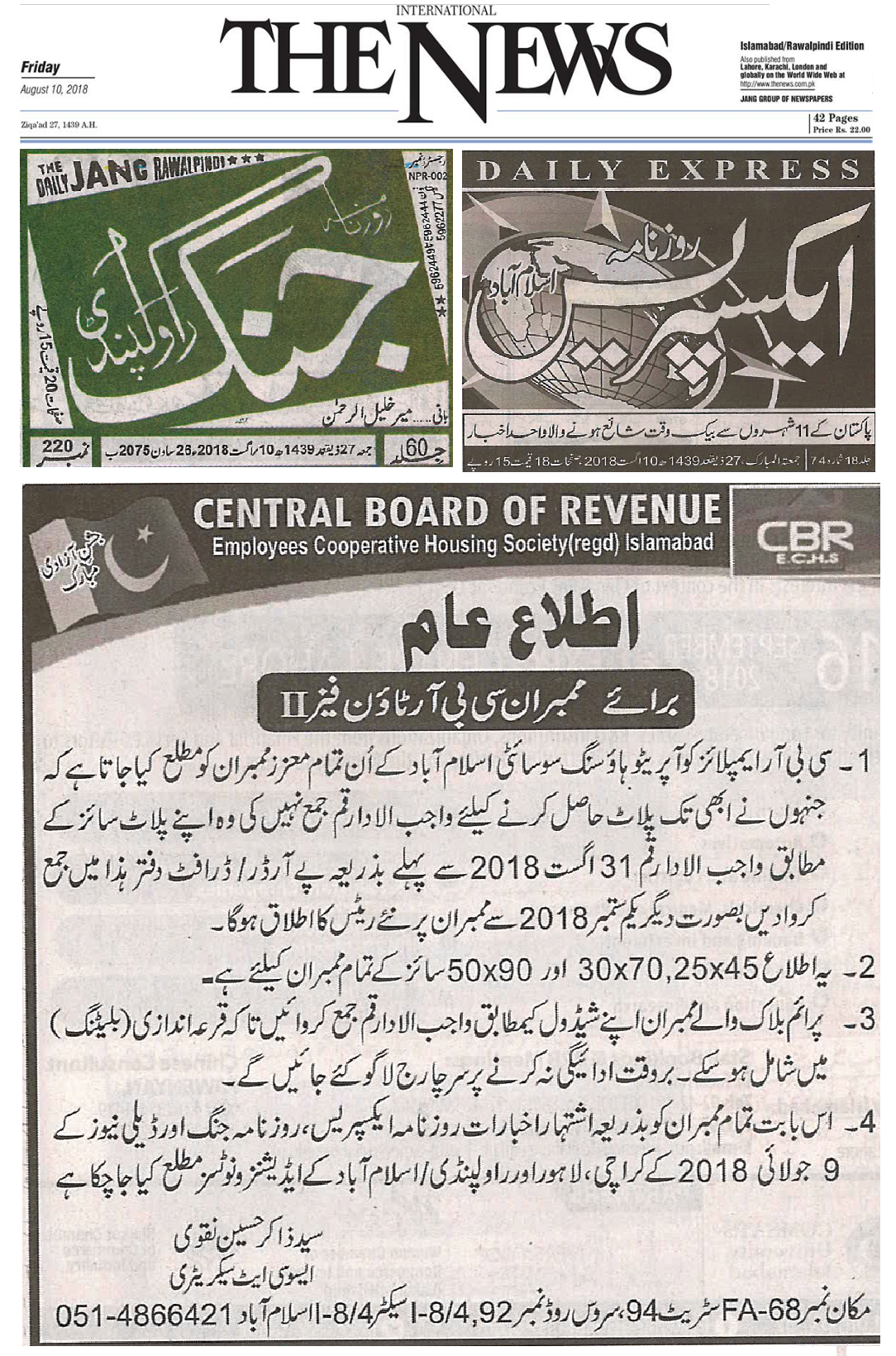 Installment Notice for Prime Block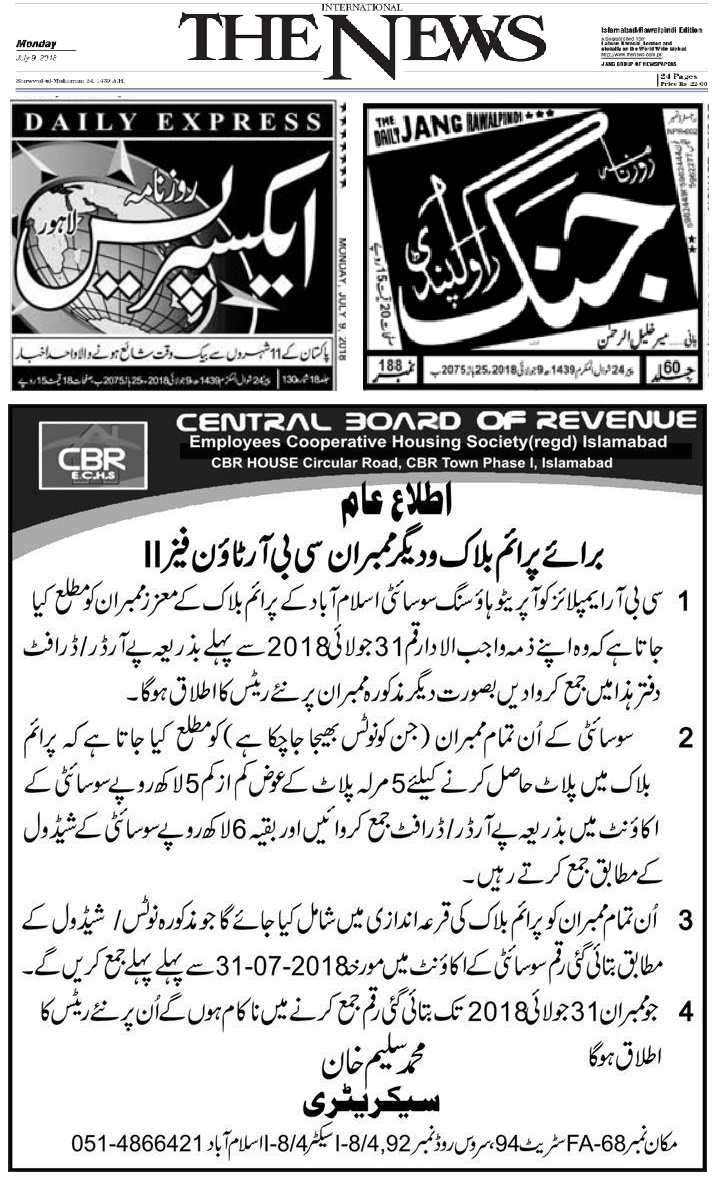 Payment Schedule of Residencia Block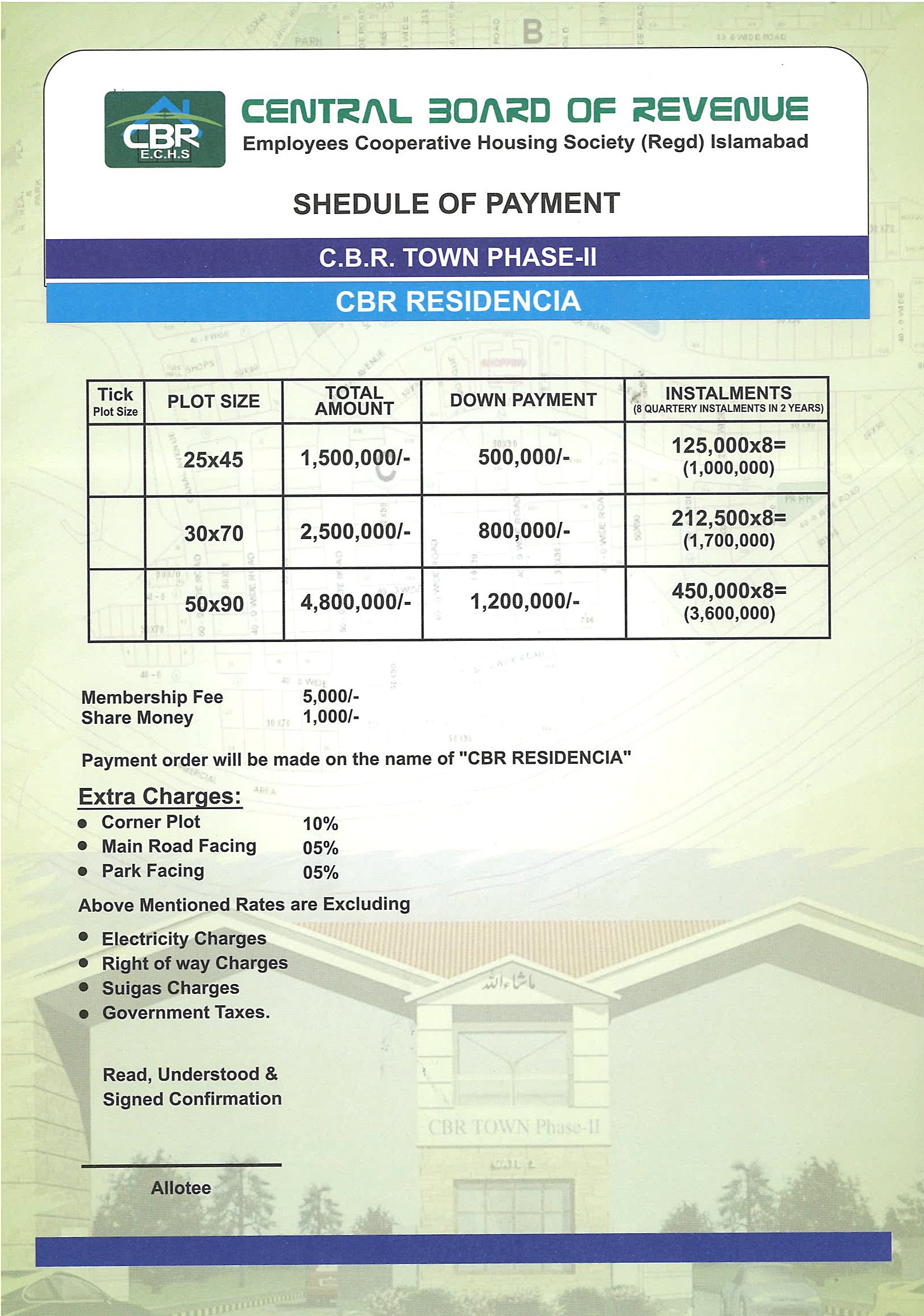 Payment Schedule of Prime Block

Here is the Payment Schedule of PRIME BLOCK, CBR Town Phase-II, for Existing Members, who had paid down payment up to 12-03-2018.
Payment Schedule for New Members will coming soon.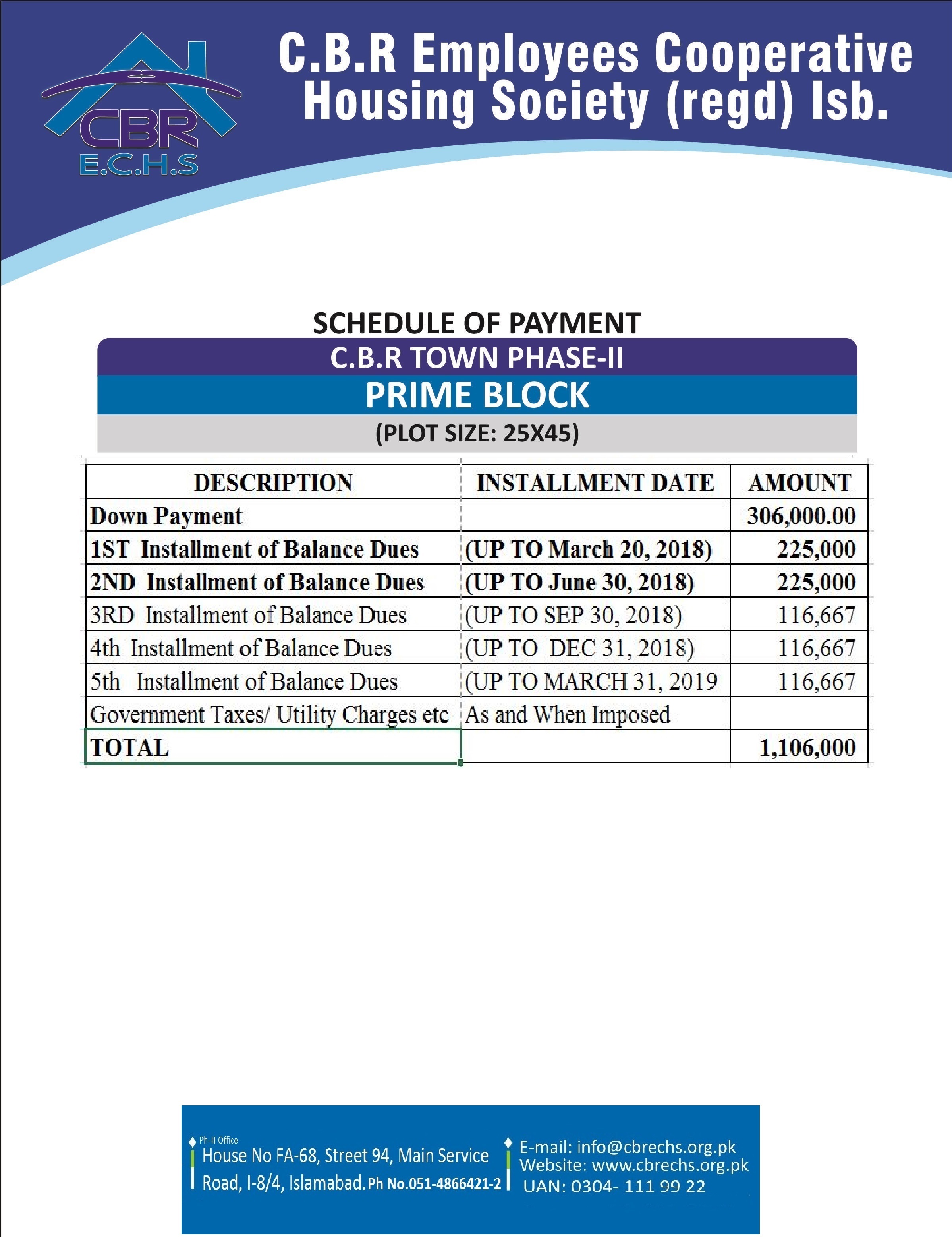 Revised Transfer Fee
CBR ECHS revised the Transfer Fee for Phase-I and Phase-II (Approved in MC Meeting hold on 15-Jul-2017) w.e.f. 01-Aug-2017.